OTP5300 is a passive CWDM equipment. It uses ITU standard 20nm spacing in 1270nm to 1610nm wavelengths and provides up to 18 channels for at most 9 lines of bi-directional data services over one fiber cable. OTP5300 raises the utilization of fiber optical cables to solve the fiber resource shortage in fiber optical transmission networks. Compared with laying new fiber cables, OTP5300 has the advantages of much shorter construction period and much lower cost.
To add OPT5300, the original network topology can be reserved and only the optical modules should be changed to connect to OPT5300 for multi-service delivery over one fiber.
OTP5300 has two types: modular box type and pigtail type. The modular box type is applicable to any installation environment. The pigtail type is always deployed in fiber cable transfer box to provide low insertion loss solutions.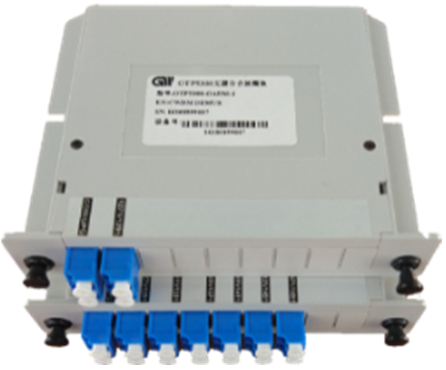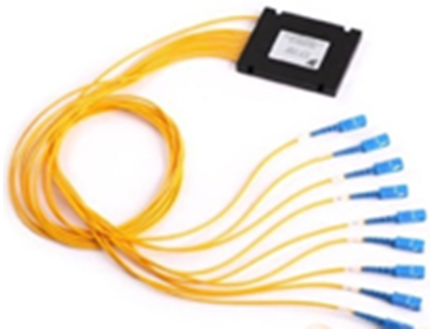 Modular Box                                                                  Pigtail 
Features
Ø Passive: No power supply, plug and play;
Ø Easy Expansion: Provide cascade port for future service/channel expansion, to save preliminary investment;
Ø Resource Conservation: Save trunk fiber optical cable resources effectively;
Ø Low Insertion Loss: Pigtailed type can decrease the insertion loss by reducing the cable jumping times;
Ø Convenient Installation: Installed in cabinet or waterproof box for indoor or outdoor application; 
Ø Good Compatibility: Pass multiple third-party compatibility test s, compatible with mainstream PTN, SDH, OLT, etc.
Application
In mobile C-RAN fronthaul scenario, OTP5500 WDM platform is deployed in  both BBU and RRU sides for wavelength conversion, signal amplifying and optical channel MUX/DEMUX processing without any change of the original BBU and RRU equipment. This solution can combine 6/12/18 fiber channels into 1~2 fibers to save fiber resources between BBU and RRU. 1+1 or 1:1 protection is available for trunk fiber link.