Broadcast access application
In recent years, the growth in demand for broadband access services is rapid, as well as the requirement of low cost, integrated access capability and service quality. More and more carriers and end users recognize that EPON is the best resident district solution. GWD provides professional FTTB solution for resident district.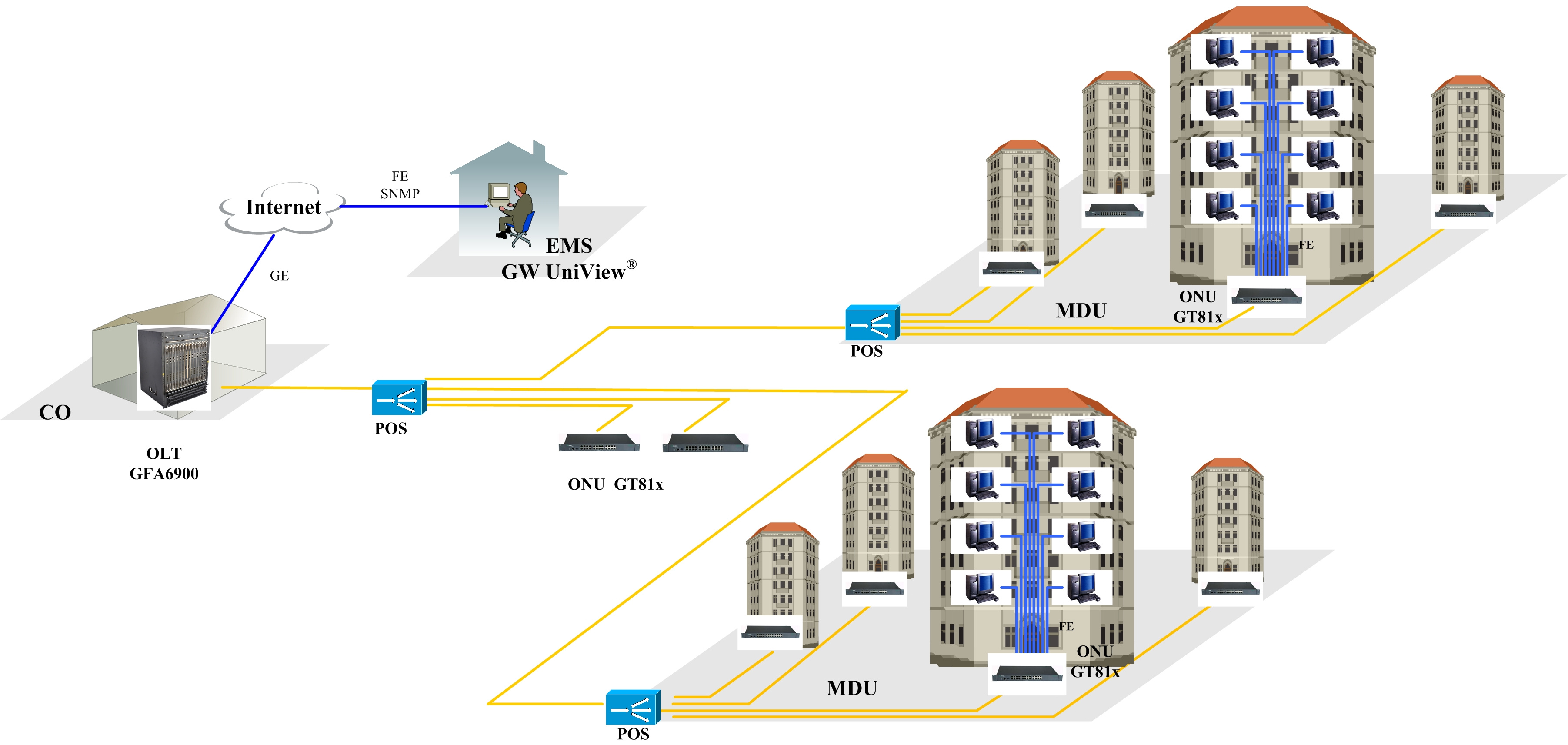 The solution adopts the EPON products of EasyPath series. EasyPath provides large capacity OLT GFA6700 or the MiNi OLT GFA6100 in the central office. Remote users of resident district can be connected to the central office by using fiber and splitter. The end users get access in the network by ONU GT81x which is located in corridor box, or the ONU can be located in optical node and connected with switch in corridor.
Features:
1. 1G high speed service capability, guarantee bandwidth and line quality.
2. Integrated access capability, provide isolated voice and Ethernet service for the users.
3. Compact network structure, simple network layer.
4. Management, maintenance, and capability inspection are all end-to-end mode.
5. Cost-effective construction and maintenance, dispense with resident sub-district office and integration switch.
6. Flexible bandwidth upgrading potential.
7. Combine FTTB+FTTH networks together.
8. Service based delicate broadband control function, support dynamic broadband assign(DBA).
9. Support multicast service.
10. Support single copy broadcast(SCB).
11. Support IGMP Snooping.
12. Support QoS on different service, support classification based on MAC, IP, TCP/UDP port number or ToS/Diffserv.