OTP5500 family are high-performance optical transport platforms addressing broadband access network with high integration and port density, rich service types, as well as flexible equipment configuration. OTP5500 supports standard SNMP management and GUI EMS for easy maintenance and fast fault diagnosis.
OTP5500 family are standard 19" 1/2/5U chassis with 1+1 redundant power (AC/DC optional). It provides many kinds of hot-pluggable service boards, such as CWDM/DWDM, OEO, EDFA, OLP, muxponder etc. The products are widely used in carriers, television broadcast, power utility and information security fields. OEO6500 family help customers build a long distance, non blocking, high reliable, flexible and robust optical transmission network.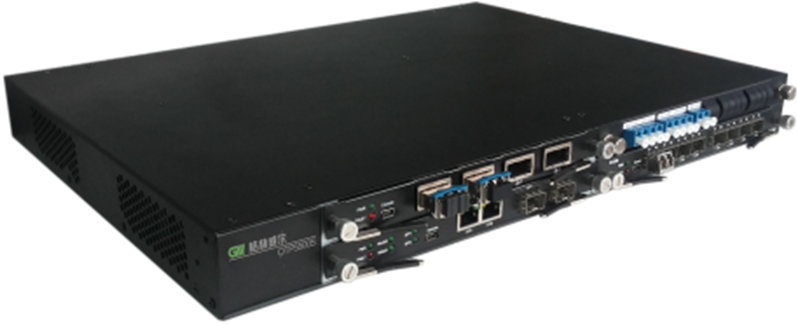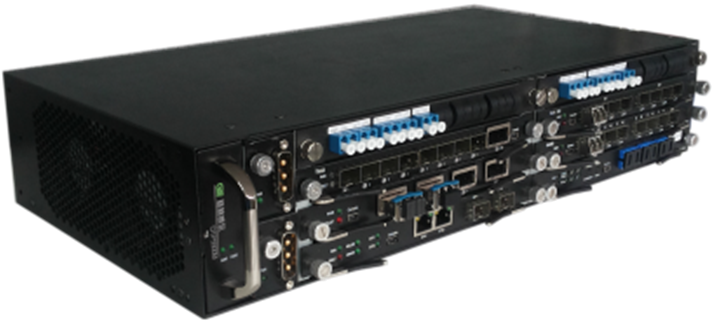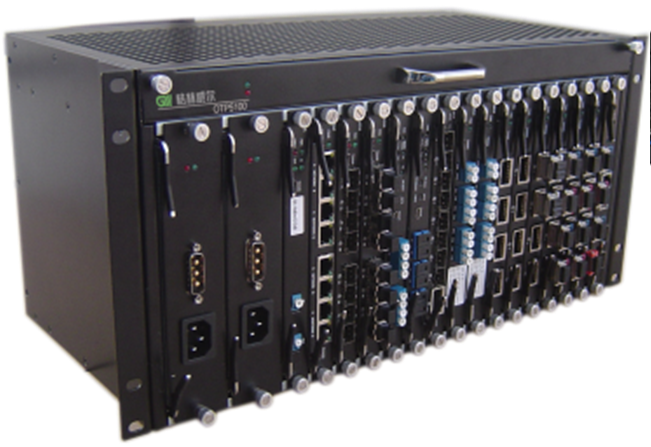 OTP5500S                                                      OTP5500M                                               OTP5500
Features
Ø Mature Technology: WDM is widely used in backbone optical transmission network, cost-effective and reliable;
Ø Service Transparency: Support transparent SDH/SONET, PDH, CPRI, PTN, Ethernet service with different data rate;
Ø High Reliability: 1+1, 1:1 optical line protection;
Ø Flexible Networking: P2P, chain, ring, etc.
Ø All-Scenario Installation: Outdoor chassis is optional for indoor/outdoor multiple application scenario;
Ø Power Supply: DC-48V/AC220V dual power supply;
Ø Abundant Service Card: CWDM, DWDM, OADM, OLP, etc.;
Ø Flexible Management: NMU universal management, local card management without NMU;
Ø Easy Maintenance: 3R (Re-amplifying, Re-shaping, Re-timing), hot swappable cards
Application
In mobile C-RAN fronthaul scenario, OTP5500 WDM platform is deployed in  both BBU and RRU sides for wavelength conversion, signal amplifying and optical channel MUX/DEMUX processing without any change of the original BBU and RRU equipment. This solution can combine 6/12/18 fiber channels into 1~2 fibers to save fiber resources between BBU and RRU. 1+1 or 1:1 protection is available for trunk fiber link.